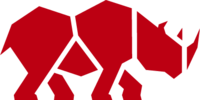 Rhino Nonprofit is a donor management software to help facilitate donation payment processing and streamline operations for various Nonprofits.
CLEARWATER, FL, UNITED STATES, August 14, 2018 /EINPresswire.com/ — Rhino Nonprofit Software Offers Simple Donor Management Solution for Nonprofits
Financial reporting, recurring billing, event scheduling and member management among primary features of easy-to-use CRM and payment processing platform.
Clearwater, FL – August 8, 2018 – Rhino Software, a subsidiary of Florida-based Gulf Management Systems, has launched Rhino Nonprofit Software (RhinoNonprofit.com) as a simple donor management solution for nonprofit organizations, offering a bevy of premium features that include financial reporting, recurring billing, event scheduling, member management and digital waivers. The easy-to-use CRM and payment processing platform, designed from the ground-up for the success of nonprofits, is available on all internet-based devices and provides a myriad of management tools required to run operations smoothly and efficiently – ultimately saving time while potentially increasing donations.
A complete suite of features for various nonprofit business model types encompasses one-time and recurring billing, website integration for payment processing, event scheduling, email automation, customizable digital waiver for volunteers and registration and other operational tasks. Through Rhino's software suite, one-time and recurring credit card or ACH payments can be accepted automatically with built-in payment processing features, while web and social integrations enable nonprofits to fuse their own custom donation page with their website to easily accept payments and track them through the software.
Advanced system automation functions, meanwhile, enable organizations to set up automatic event and donation reminders and custom automation messages to donors, staff, members and volunteers via Rhino's email and SMS system, and attendance tracking is accomplished through manual entry or barcode scanning for events, seminars or classes. RhinoNP Software protocols make communicating with members and donors intuitive, whether for personalized birthday messages or member-wide announcements.
"The RhinoNP Software offers streamlined reporting – amongst a plethora of other incredible features – to organize the most important information for nonprofit management," says Charles G. Billone, President of Gulf Management Systems, Inc. "Reporting also assists with tracking donations and other important financials, which are all vital elements of a nonprofit operation; indeed, forward-thinking nonprofits can now manage its donors, staff, members and volunteers all in the same system, with a simple CRM that offers text and email communications without additional charges."
Rhino's nonprofit management platform also offers competitive rates for the processing of Discover, MasterCard, Visa, American Express debit and credit cards, as well as ACH (e-Check). Rhino tech and customer support is available Monday through Friday, with email support available around the clock to assist users with software setup and anything else they may be having difficulty with.
"To fulfill the mission of a nonprofit, donations are often the 'horsepower' to accomplish it," adds Billone. "Some nonprofits can benefit from grants or other subsidiaries, but most benefit from fundraising campaigns, and it's vital these organizations identify how to get donations to fulfill their nonprofit's mission. For Rhino Software's Rhino Nonprofit brand, the goal is for every nonprofit to be accessible to donors and facilitate easy donations.
"When it comes to representatives of such nonprofits looking for an easy software solution to help with managing operations, donations and retention, Rhino Nonprofit Software is the undisputed answer."
Rhino Software is located at 2753 S.R 580 #212 in Clearwater and can be reached by calling (866) 858-0304. For more information visit www.RhinoNonprofit.com.
John Toston
Rhino Software
866-858-0304
email us here

Source: EIN Presswire